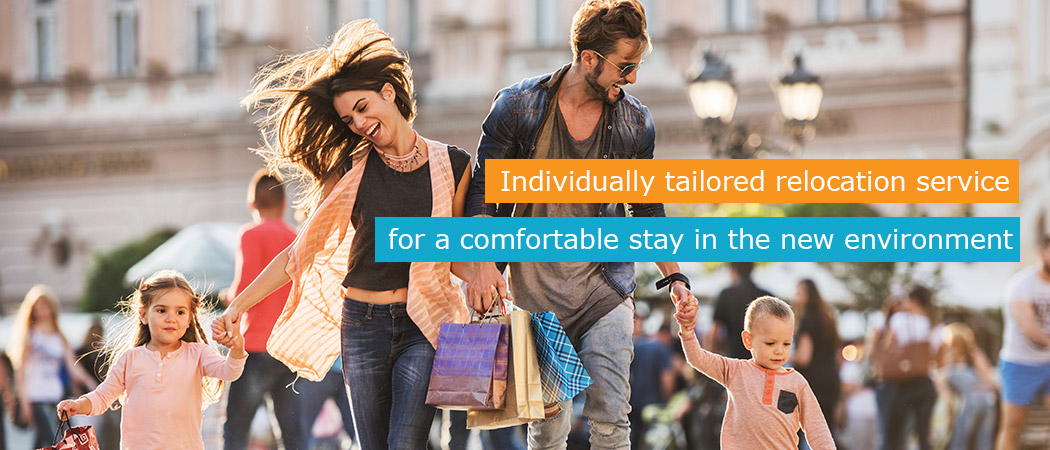 Welcome
Do you expect new employees from abroad in your company or are you being relocated yourself to Germany in the coming future?
ProExpat Relocation Service & More is your point of contact for all relocation matters during the entire assignment in the metropolitan area Düsseldorf (NRW) and surroundings.
We offer support in finding suitable living space, management of the move, authority issues, searching a school or kindergarten and much more. In other words, we cover all practical and social aspects that expat families are confronted with in everyday life in a foreign culture.
A proper integration and comfortable support to the entire expat family is our focus. Our task is to reduce the organizational stress to a minimum for both company and expat, including his or her family.
Since 2009 we have worked successfully and we can claim a reliable and competent network in Düsseldorf, Meerbusch, Neuss, Essen, Ratingen, Krefeld und Bottrop. In case support in other towns is required, ProExpat Relocation Service & More cooperates in a network of independent local partners.
All services are offered in English, German, Dutch or Spanish. For other languages, we collaborate with qualified interpreters.
We work reliable, flexible and with the aim of making your life easier.
We´re looking forward to support you!
ProExpat Relocation Service & More
Eifgenweg 11
40625 Düsseldorf
Germany
T: +49 (0)211 469 7180
M: +49 (0)178 716 0880